Business Credit and Funding​
​​With so many business loan options available today, do you know how to get the most amount of money at the best terms?
Our team and finance suite platform pull together all legitimate business lending programs into one place. We work with hundreds of different lenders that offer unique loan programs that work for all different types of borrowers.
There are so many different loan options today that it easily can become overwhelming, where you may not know which loan program or loan source to apply with. Conventional banks will only approve you if you have a well-established, profitable business. Some alternative lenders will lend to you if you have a certain amount of revenue, while others only care about your personal credit quality. Some lenders will lend you money based on your collateral, and others insist you have excellent business credit to get approved.​ Enroll today!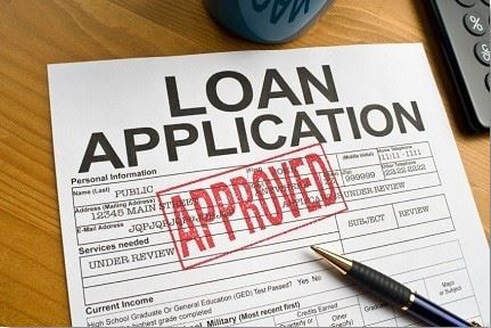 Here are some of the loan options available to you now:
Low-interest credit lines
Long-term conventional bank loans
Term loans
Cash flow financing up to $500,000 with no collateral or personal credit requirements
Unsecured financing up to $150,000, even for startups
Asset based lending with rates less than 5%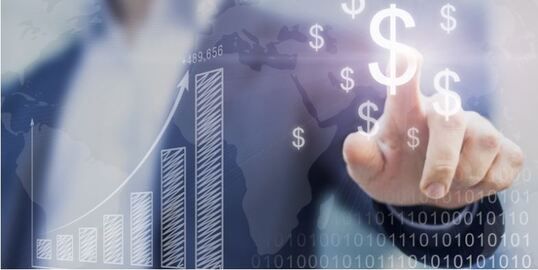 With business credit you can:
Obtain vendor credit immediately, and HIGH limit store credit cards shortly after
Get access to fleet credit, cash credit cards, and auto vehicle financing
Get access to credit with no personal credit check or guarantee
Obtain credit that reports to the business reporting agencies, not on your consumer credit reports
Our Business Credit Builder program helps you start and grow your business without using your own funds, personal credit, or funds from your family and friends. We help you build credit for your EIN that's not linked to your personal social security number. This credit doesn't require cash flow, collateral, or good personal credit to qualify. So, you can get approved even as a startup business, and regardless of your personal credit quality.
GET BUSINESS CREDIT AND FINANCING TO GROW YOUR COMPANY
Get Approved for Credit and Financing!
What is a Business Finance Suite? Here is a walkthrough of your finance suite:
Through your finance suite you can:
Walk through all the necessary steps to setup your business credibly to meet credit issuer and lender approval criteria
Get access to your Experian Smart Business data so you can track your business credit building in real time
Learn how your business credit reports and scores work, and access paid credit monitoring through Dun & Bradstreet, Experian, and Equifax
Get access to vendors who will give you credit that reports to the business reporting agencies, even if you have no credit reported now
Get HIGH limit, revolving, store credit cards in your business name including Amazon, Walmart, BP, Chevron, Staples, Office Depot, Sam's Club, BJ's, Best Buy, and most other major retailers
Get access to fleet credit, cash credit cards, and auto vehicle financing without a personal credit check or personal guarantee
​Setup your business credibly, establish a positive business credit profile and score quickly, obtain vendor, store, fleet, and cash credit in your business name with business reporting, and become more lendable by building your business credit.
Contact us today to learn more about how you can get credit for your business EIN that's not linked to your personal social security number.
Get Business Capital by Improving Your Fundability, Building Business Credit, and ​Accessing Loans and Credit Lines

2 payments of $295/month
FUNDABILITY
411 Credibility Listing
EIN and Entity Credibility Check
Business Name Credibility Check
Bank & Merchant Credibility Check
Business Address Credibility Check
Website & Email Credibility Check
Business Phone Credibility Check
DUNS Number Check
Establish Business Credit Reports Check
FINANCING ACCESS AND SUPPORT
PayPal Revolving Credit Access
Unsecured, No-Doc, 0% Financing
Save 90% of Full Credit Monitoring
1-Month of Business Advisor Support
1-on-1 Coaching with the Founders
Auto Financing with no Personal Guarantee
Secure Business Loans within 72 Hours
Get Loans with Rates of 5% and Less
Finance Officer Support

SCHEDULE FREE CONSULTATION FOR SPECIAL PRICING!!
FUNDABILITY
411 Credibility Listing
EIN and Entity Setup Assistance
Business Name Credibility Check
Bank & Merchant Account Setup Assistance
Business Address Credibility Check
Website & Email Credibility Check
Business Phone Credibility Check
DUNS Number Check
Establish Business Credit Reports Check
FUNDING ACCESS
Fix Damaged Business Credit
Experian Smart Business Access
Business Credit Report & Score Training
Get Setup with D&B, Experian, & Equifax
Access HIGH-Limit Store Credit Cards
Access HIGH-Limit Fleet Credit Cards
Access HIGH-Limit Cash Credit Cards
Exclusive Access to Starter Vendors
FINANCING ACCESS AND SUPPORT
PayPal Revolving Credit Access
Unsecured, No-Doc, 0% Financing
Save 90% of Full Credit Monitoring
12-Months of Business Advisor Support
Auto Financing with no Personal Guarantee
Secure Business Loans within 72 Hours
Get Loans with Rates of 5% and Less
5-Years of Finance Officer Support
English and Spanish Access

$195 One-Time Loan Application Fee
FUNDABILITY
411 Credibility Listing
EIN and Entity Setup Assistance
Business Name Credibility Check
Bank & Merchant Account Setup Assistance
Business Address Credibility Check
Website & Email Credibility Check
Business Phone Credibility Check
DUNS Number Check
Establish Business Credit Reports Check
FINANCING ACCESS AND SUPPORT
PayPal Revolving Credit Access
Unsecured, No-Doc, 0% Financing
Save 90% of Full Credit Monitoring
1-Month of Business Advisor Support
1-on-1 Coaching with the Founders
Auto Financing with no Personal Guarantee
Secure Business Loans within 72 Hours
Get Loans with Rates of 5% and Less
Finance Officer Support